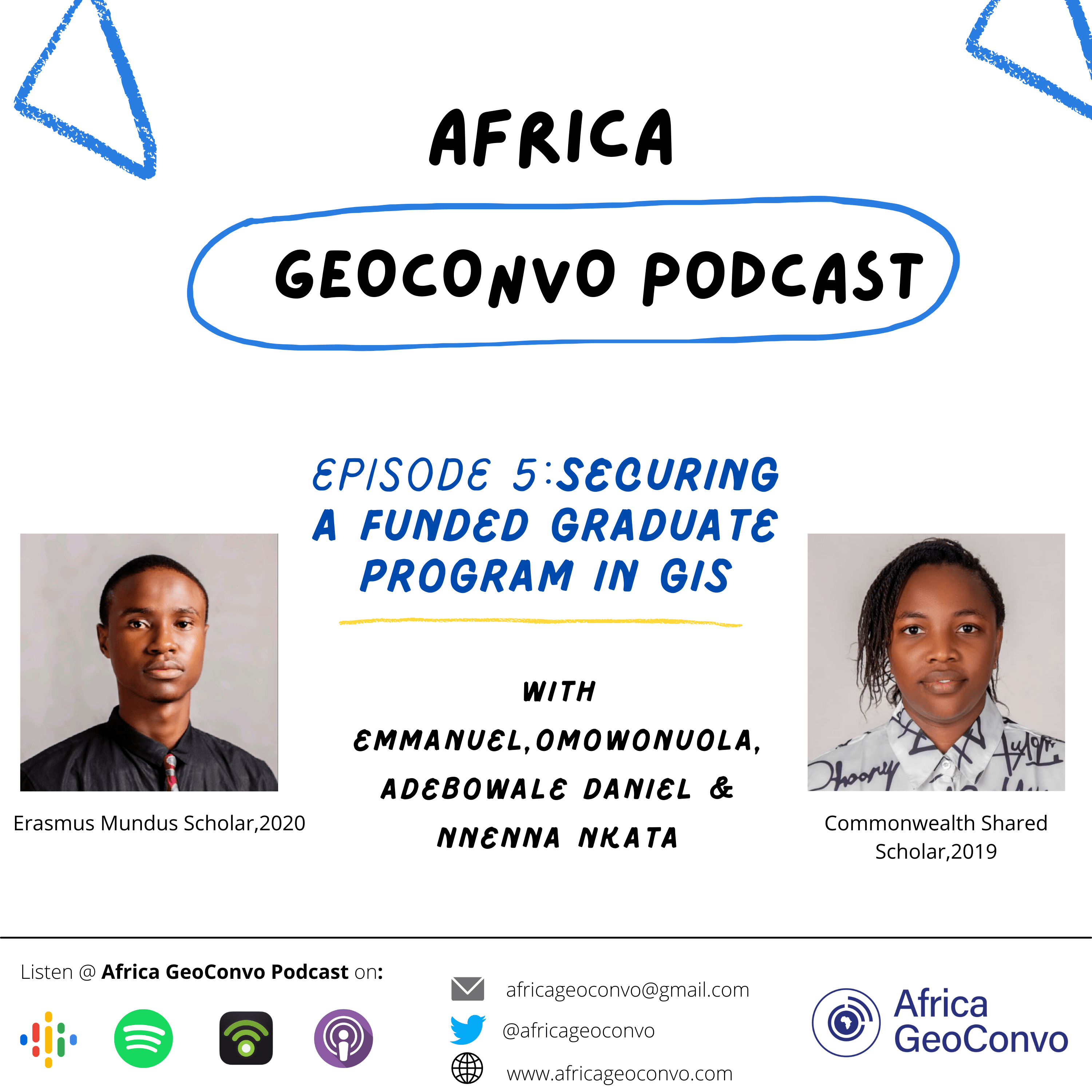 Securing a fully funded program can be a daunting task,but with the right information and strategic positioning,you can be a scholar. In this episode,two GIS Scholars, Adebowale Daniel,an Erasmus Mundus Scholar and Nnenna Nkata a Commonwealth Shared Scholar both shared their experiences and gave some tips on how to position yourself and build a strong profile to win your desired scholarship.
Links: 
We found this whatsapp Group ,that post updates about fully funded Scholarships
Follow this forum on Twiiter for scholarship news as well as MomentWithBren
You can also find the shownotes here 
Subscribe to our newsletter to receive exciting updates on scholarships and other opportunities
 Emmanuel Jolaiya and Omowonuola Akintola are more than happy to hear from you.
Please don't forget to share this podcast with your friends and loved ones: https://linktr.ee/africageoconvo